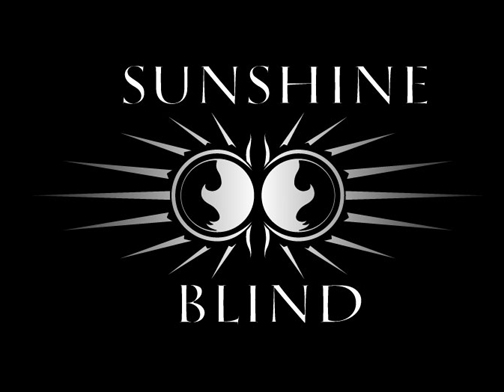 Sunshine Blind were a Gothic Rock band originally formed in 1991 in New Jersey. The band was formed by the up-to-that-time geographically rootless Caroline "Blind" (vocals and guitar)  and New Jersey native CWHK (guitar, programming, etc.), and first included the infamous bagel magnate and heir to the Plaza Bagels fortune "Cousin" Al on bass. The band always performed live with a drum machine rounding out the trio.
They released 3 CD's;
-1994's "Love the Sky to Death" on Scream Records, 1997's
-1997's "Liquid" on Energy Records
– 2003's "I Carry You" distributed through Invisible Records
A fourth CD, "Rewind" was basically a "best of" CD, containing most of the material from the first two CD's plus bonus tracks and a video. It was released through Dancing Ferret Discs, in 2007.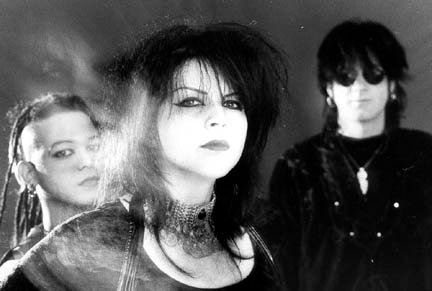 When the band first came together in 1991, Caroline Blind and Guitarist CWHK crafted Sunshine Blind's signature guitar driven rock, powerful vocals and admonishing lyrics. The sound made for a break from the keyboard-generated string sounds used in much of the music played in goth clubs at the time.
Lurching somewhere between actual arena guitar rock and punk rock, the music explores mood swings and self -introspectiveness worthy of an album by Radiohead, and has, over the years moved into a sound resembling Trip-hop meets Darkwave.
A demo cassette of their first six songs quickly gained Sunshine Blind a following along the Jersey Shore and in the New York City scenes, thanks to the Goth club DJ's who played it, and the 'Zine publishers who reviewed it. The group released their first full length CD "Love the Sky to Death" in 1994 on the Scream Records label, and in the same year moved to San Francisco, where they have been ever since. The band, who were not followed to the west coast by bassist Cousin Al, added members to their line-up;  first, Bassist JT Murphy (who they had shared a house with in New Jersey before he relocated to S.F.) and then drummer Geoff Bruce. The band packed up and toured the U.S. often, trying new things with each tour.
The bands' name and photos appeared in many of the goth zines of the time (Blue Blood, Ghastly, Propaganda), as well as in more mainstream music magazines such as Alternative Press.
Sunshine Blind played and toured along with so many great bands of the time, and 1996, they supported Faith and the Muse on their nationwide "Apparition" tour. In 1997 Sunshine Blind did another nationwide tour with west coast favorites Switchblade Symphony.
It was the same fateful year (1997) that Sunshine Blind  released their second CD, "Liquid" (Energy Records), which had a much more melancholy vibe, especially lyrically, but still maintained the bands' love affair with chunky guitars and torch song vocals and lyrics. In support of the CD, the band embarked on a cross country trip to open the first U.S. show in many years of The Sisters of Mercy in Philadelphia. Halfway across the country, the band was informed that Andrew Eldritch had dumped them off the bill because he didn't want to play with any "Goth" -looking bands.
While the publicity and support for Sunshine Blind that followed were a big boost, (Even a mention on MTV news by Kurt Loder!)  the financial damage was too great: Energy records folded, and Sunshine Blind had to retreat to San Francisco under the weight of crushing debt as well.
They have played shows sporadically since then, in the U.S. and abroad, and released their third (and most Trip-hop) CD "I Carry You" in 2003. Blind and CWHK parted ways in 2003, but played a reunion show in San Francisco in 2010 with William Faith of Faith and the Muse on bass, and original Sunshine Blind drummer Geoff Bruce on drums.
Those four reunited again in 2014 for Convergence 20 in Chicago, an annual net-goth festival held in a different city each year. Sunshine Blind had played the first one in 1995 (June 23-24) in Chicago, the second one in 1996 in Boston (Aug 9-11), and the third Convergence in San Francisco (Aug 1-3) in 1997.
More sporadic shows may be forthcoming…..